Dorothea Lange Photographs Analysis Essay
"Bring the viewer to your side, include him in your thought. He is not a bystander. You have the power to increase his perceptions and conceptions."
Synopsis
Dorothea Lange's images of Depression-era America made her one of the most acclaimed documentary photographers of the twentieth century. She is remembered above all for revealing the plight of sharecroppers, displaced farmers and migrant workers in the 1930s, and her portrait of Florence Owens Thompson, Migrant Mother, Nipomo, California(1936), has become an icon of the period. Since much of this work was carried out for a government body, the Farm Security Administration, it has been an unusual test case of American art being commissioned explicitly to drive government policy. After the Depression she went on to enjoy an illustrious career in photo-journalism during its hey-day, working for leading magazines such as Fortune and Life, and traveling widely throughout Asia, Latin America, and Egypt. She was instrumental in assembling the "Family of Man" exhibition at the Museum of Modern Art in New York in 1959, a renowned celebration of struggling post-war humanity.
Key Ideas
Many of Lange's documentary photographs borrow techniques from the lexicon of modernism - dramatic angles and dynamic compositions - to produce startling and often jarring images of her subjects. They never overpower the subjects themselves, but instead subtly direct the viewer to a fresh appreciation of the individual's plight.
Lange's mature work proved that works of art and documents are not mutually exclusive, and that they can combine to produce beautiful, moving, and campaigning images. Her use of innovative techniques also proved that modernist art need not only convey the private feelings of the artist, but could also be put in the services of popular journalism.
Lange's work, not only in the Depression but also in the post-war years, is characteristic of a lost age when a broad swath of the mass media was profoundly concerned with social issues. She saw herself firstly as a journalist and secondly as an artist, and she worked with a burning desire to effect social change by informing the public of suffering far away.
Most Important Art
The White Angel Breadline (1933)

One of Lange's better-known photographs, she often cited this particular scene when speaking about her breakthrough into documentary photography. "The discrepancy between what I was working on in the printing frames and what was going on in the streets was more than I could assimilate". Drawn to the lines of people waiting for worker's compensation or food relief, the image of this elderly man waiting for food at the soup kitchen embodies the depressed mood of the times. The camera focuses on the man's hat and face, which show an exploration of texture through comparison of the rough material and wrinkles of the hat, as well as his weathered skin; her unconventional use of the fence in the foreground to lend dynamism to the scene is also characteristic of use of modernist techniques.

Read More ...

Dorothea Lange Artworks in Focus:
Dorothea Lange Overview Continues Below
Biography
Childhood
Dorothea Lange grew up in a middle class family in New Jersey. Her father, Heinrich Nutzhorn, worked as a lawyer, but also held several respected positions in local businesses, politics and the church, while her mother Johanna managed the household. Both parents were proponents of education and culture, and exposed both Dorothea and her brother Martin to literature and the creative arts.
At the age of seven, Dorothea contracted polio, which left her with a weakened right leg and foot. Always conscious of its effects, she once said that, "[polio] was the most important thing that happened to me, and formed me, guided me, instructed me, helped me, and humiliated me". Her parents divorced five years later; Dorothea never forgave her father, whom she blamed for ending the marriage. She eventually dropped his surname, instead taking her mother's maiden name for her own.
Without Heinrich, the family moved in with Johanna's mother, Sophie, a seamstress with an artistic touch. Although this arrangement was not ideal for Dorothea, who had a mutually antagonistic relationship with her grandmother, Sophie's love of "fine things" and artistic sensibility left its mark on the young girl.
Early Training
Lange showed little interest in academics, and after high school announced to her family that she intended to pursue photography. Looking for work, she approached Arnold Genthe, one of the most successful portrait photographers in the nation. He hired her as a receptionist, but taught her skills of the trade, including how to make proofs, retouch photographs, and mount pictures. Although she worked for several different photographers after Genthe, she always remembered his sense of aesthetics and the importance he placed on high quality, not unlike the lessons her grandmother taught her.
- - - - - - - - - - - - - - - - - - - - - - - - - - - - - - - - - - - - - - - - - - - - - - - - - - -
Dorothea Lange Biography Continues

Lange also took a photography course with Clarence White, a contemporary of Alfred Stieglitz. White was influenced by the Pictorialist style of photography, which cultivated many of the effects of fine painting, but he also encouraged his students to individualize their pictures by developing a unique point of view, and his assignments often involved photographing everyday subjects to truly see them. Lange used this concept later in life, where photographs reveal the extraordinary within the average working American.
Lange settled in San Francisco in 1918. Through friends, she made connections with wealthy business owners and gallery patrons, and was soon able to open her own successful portrait studio. Lange considered her work a trade rather than an art, and primarily sought to satisfy her client's desires. She married Maynard Dixon, a well-known muralist, with whom she had two sons, and her marriage drew her deeper into the California art community, but the Great Depression proved a strain on both her marriage and career. Seeing the effects of financial hardship on the people around her, she grew increasingly dissatisfied with portrait work. She took to the streets of San Francisco - documented and sought new techniques, experimenting with close-up shots and simple compositions that emphasized shape and form, rather than focusing only on the subject.
Mature Period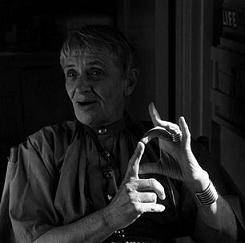 In 1935, Lange was one of the photographers asked to assist with an economic research study led by Paul Taylor, who later became her second husband. Impressed by her work, Taylor recruited her for the Farm Security Administration (FSA), a division of the U. S. government that represented the interests of American farm workers, including tenant farmers and people of color. During this time, Lange recorded the conditions of workers living in poverty-stricken areas of the West coast, the South and the Midwest, including the camps that resulted from the Dust Bowl migration. The photographs from her tenure with the FSA have become iconic within American history and photography.
Out in the field, Lange developed her signature style of photography. Abandoning wide-angle landscape views, she reverted to practices used in her studio and asked the workers to share their stories. These mature photographs often represent intimate portraits, and the captions relate information gleaned from her conversations.
Within this body of work, four main themes emerged. Primarily, the photographs emphasize the relationship between the land and the people, clearly illustrated by the growing hopelessness of the workers unable to revitalize their sterile environments. A feeling of desertion also runs through her depictions of empty streets, abandoned houses, and fields bare of crops. Among her portraits, Lange often represented the depressed man, left idle and dispirited from lack of work. Conversely, images of the strong female heroic figure are also prevalent in her photographs.
Lange became the first female photographer to receive a Guggenheim Fellowship in 1940. First postponed due to family obligations, she later requested another deferment when she was asked to document the internment of the Japanese population after the Pearl Harbor attack. The commission came from the government, yet the resulting photographs threatened to be so controversial that they were impounded for the duration of the war and Lange was not able to see them until twenty years later. They create a subtle yet startling picture of the racism practiced by the American government against its own citizens, and many of the photographs are taken in her signature portrait style, lending a sense of dignity to the people who had been forced from their homes. Lange was able to capture the strength and resilience of the Japanese community, which continued to organize cultural activities and published their own newspapers within the camps.
Late Period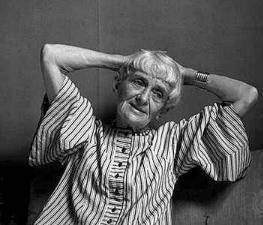 Disillusioned with the failure of her work to enact true social or political change, Lange withdrew from photography for several years. Multiple ailments, including lingering effects from her bout with polio, also took their toll on her health. She briefly taught a photography course at the California School of Fine Arts, using methods that echoed White, her old teacher. By 1950, however, she had resumed working and agreed to participate in the Family of Man exhibition at the Museum of Modern Art in New York.
Lange was contracted by Life to photograph the Mormon society in Utah and the Irish community in County Clare, but these articles also failed to communicate her intentions of social change. When Taylor was appointed a foreign diplomat, she gained the opportunity to record life across the continents, many of which proved more destitute than the conditions she experienced during her work with the FSA. These trips ended as her health continued to deteriorate, although she remained energetic enough to collaborate with New York's Museum of Modern Art on her first solo exhibition. Lange passed away from esophageal cancer in October of 1965, less than three months before her retrospective opened.
Legacy
Dorothea Lange is an inspiring example of the opportunities that lay open to strong, independent women photographers in the modern era. Her greatest achievements lie in the photographs she took during the Depression. They made an enormous impact on how millions of ordinary Americans understood the plight of the poor in their country, and they have inspired generations of campaigning photographers ever since. But her work after the 1930s also deserves note, not least her involvement with establishing the Aperture Foundation and magazine. Several awards have been set up in her name, including the Lange-Taylor prize for excellence in documentary studies and the Lange Fellowship for documentary photography. Her archives have been preserved near her hometown at the Oakland Museum of California.
Part One:
Dorothea Lange's Social Vision:
Photography and the Great Depression
by Emily Yoshiwara

Photographer Dorothea Lange's work became famous during the Depression and after, symbolizing the human suffering and rural poverty of the era and pioneering a style known as "social documentary photography.". Lange visited Washington State in 1939. "Washington, Yakima Valley, near Wapato. One of Chris Adolph's younger children,"by Dorothea Lange, 1939. Click photograph to enlarge. (FSA-OWI fsa 8b34381)
(Go to part two of this series on Lange)
Dorothea Lange's photographs of migrant farm workers and the rural poor are some of the most iconic images of the Great Depression's impact on American society. Lange's photographs do not just chronicle the poverty among farm workers, but also stand as testament to a federally funded effort to document and depict their situation. As crop prices fell over 50% during the Depression, thousands of workers and farming families were left without jobs.[1] The Farm Security Administration (FSA) was created as part of the New Deal to help combat rural poverty throughout America. In 1935 the FSA created a program that hired photographers to travel to rural areas across the country and document the lives of struggling farmers, and Lange became one of their most celebrated photographers. More than purely documentary, though, Lange's FSA photographs served as a political tool, for they helped the nation see the effects of the Depression on an individual level and challenged the agricultural practices and policies of the time. With the help of the FSA, Lange's pictures brought issues like family suffering and unfortunate working conditions to light. Lange's photographs gave a face to the distress and suffering of the nation, and spread awareness throughout the country.
Dorothea Lange's work helped to significantly develop the field of social documentary photography, which sought to use photographs to influence politics and encourage social change. Lange was born in Hoboken, New Jersey on May 26, 1895 although her career as a photographer began when she moved to San Francisco at the age of 23. In California she operated her own portrait studio, and it was there, during the onset of the Depression that she began using her skills as a photographer to document the severe economic distress of the time. Lange said she felt obligated to turn her camera away from elite portraiture to the effects of the Depression on the city and its residents because "…I was driven by the fact that I was under personal turmoil to do something."[2] She soon abandoned her portrait studio to devote herself full-time to documenting the social crisis. One of Lange's most well known photographs, later named "White Angel Bread Line," came from her work in the streets of San Francisco as she observed the lines of people waiting for free gifts of bread and food.[3]
In December of 1935, when some of her work was being displayed at a small exhibit, she met her soon-to-be second husband, Paul Taylor.[4] Taylor was an economics professor at the University of California and was an agricultural economist and progressive thinker. Taylor's political ideas helped to motivate Lange to continue her work in documentary photography. Taylor believed that better governmental relief policies could be attained by publicly revealing the scale of the social crisis in facts, statistics, reports, and images. Taylor believed that by focusing on the problem of one individual, the public could begin to understand the larger problems of society as a whole. Taylor's beliefs helped motivate Lange's work, and together they attempted to create emotionally moving photographs that would motivate changes and improvements in federal policy. Taylor had been working for the State Emergency Relief Administration (SERA) as a consultant to help study the large masses of migrants coming to California, as well as their dire living conditions. Taylor believed that in order to truly capture these rural conditions he would need a photographer, and his wife was picked for the job. With this new mission, Lange and Taylor traveled across California, photographing and interviewing the displaced migrants that continued to filter into the state.
In the same year the Resettlement Administration, later renamed the Farm Security Administration, was created under the Department of Agriculture as part of President Roosevelt's New Deal. From 1930 to 1936 gigantic dust storms had caused severe damage to agricultural lands across the nation, especially in the Great Plains, displacing thousands of farmers and their families who migrated west looking for work. The FSA was created in order to provide relief for the rural poor and impoverished tenant farmers, issuing low interest loans, helping improve soil conditions, and devising programs to help resettle many of the displaced and out of work farmers living in rural areas.[5] Roy Stryker, an economist who was the head of the Information Division of the FSA, also believed that documentary photography could be used to advocate social issues.[6] When Stryker saw Lange's photos he immediately decided to hire her as a photographer for his new photography campaign. The goal of this project was to show Americans the desperation of farmers across the nation, and why they were deserving of government assistance. Stryker, sharing Taylor's progressive ideals, believed that showing the public the plight of the farmer would lead to support for government aid to the rural poor.

Dorothea Lange gave this 1939 photograph from Yakima Valley a descriptive caption that gave social context to her work: "Migratory worker in auto camp. Single man, speaks his mind. "Them WPAs are keeping us from a living. They oughtn't to do it. It ain't fair in no way. The government lays them off (that is in Work Projects Administration - 1939) and they come in because they're locals and take the jobs away from us that never had no forty-four dollars a month. I came out of Pennsylvania, used to be an oil worker. I'm getting along in years now and I seen lots of presidents and lots of systems. Voted for Roosevelt both times and I don't know of any president that ever leaned toward the laboring man like him, but this system they've got here in the fruit is a rotten system the way they work it." Click photograph to go to a gallery of Lange's images. (FSA-OWI fsa 8b34364)
It is with the FSA that Lange truly began to define social documentary photography, and began to see her images as tools for political change. During the Depression, agricultural business was operating on an extremely inadequate system. Large masses of workers were needed for short periods of time, usually at harvest season, but during the rest of the year only a fraction of these workers were able to find jobs.[7] This system left thousands of workers in unemployed for the majority of the year. Lange sought to document the effects of this uneven employment system on migrant workers and their families.
Lange's work reflected how the inadequate agricultural economy had negatively affected farmers across the nation, forced to travel the country looking for work, living in tents and shantytowns. These vagabond families were denied access to education, medical care, legal services, the postal system, and even the basic right to vote. After experiencing these conditions Lange and her husband campaigned the FSA to improve the circumstances of these poor farmers. Lange's goal was to create camps for these migrant farmers that provided clean water, food, substantial shelter, and medical services. Although Lange and her husband were only somewhat successful in this goal—only two camps were eventually created—her work helped to expose the dire conditions in which these workers were living and stood as public testaments to the humanity and struggles of migrant workers.
Stryker and the FSA distributed Lange's work throughout the nation. Her photographs clearly documented the negative effects of the Depression on Americans, particularly the rural poor and migrant farmworkers. Lange's work was powerful in its effort to portray the personal side of the Depression's misery, as the individual families she worked with humanized the national crisis. Her work also advocated for new policies: by criticizing the large-scale farming systems that kept thousands out of work, her photographs helped show the necessity of government assistance. Because of Lange's photographs the nation was able to see the suffering of individual workers and families, and truly see the extent of the problem plaguing the nation.
Go to part two of our essay series on Lange:
"Dorothea Lange in the Yakima Valley: Rural Poverty and Photography," by Stephanie Whitney

Copyright (c) 2010, Emily Yoshiwara
HSTAA 353 Fall 2009
[1] Baldwin, Sidney. Poverty and Politics: The Rise and Decline of the Farm Security Administration. Chapel Hill: The University of North Carolina Press, 1968.
[2] Meltzer, Milton. Dorothea Lange: A Photographer's Life. New York: McGraw Hill, 1978.
[3] "White Angel Bread Line" Columbia University. "Dorothea Lange: Images of the Depression." http://www.columbia.edu/cu/amstudies/resources/dorothea_lange.html.
[4] Gordon, Linda. Dorothea Lange: A Life Beyond Limits. New York: W.W. Norton and Company, 2009.
[5] Baldwin, Poverty and Politics.
[6] Carnegie Library of Pittsburgh. "The Photographers: Roy E. Stryker." http://www.clpgh.org/exhibit/photog14.html.
[7] Gordon, Linda. "Dorothea Lange: The Photographer as Agricultural Sociologist," Journal of American History Dec. 2006: pp 698-727.