---
Check out our JOBS page! For more info click here!
---
Please save the date and join us for our Spring Auction on
Friday, March 16th at 6:30pm at Artwork Network!
BUY TICKETS ONLINE TODAY!
Visit our Spring Auction page for more information.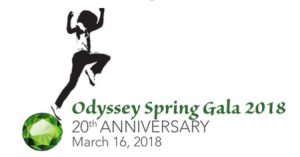 ---
2017-2018 Odyssey staff!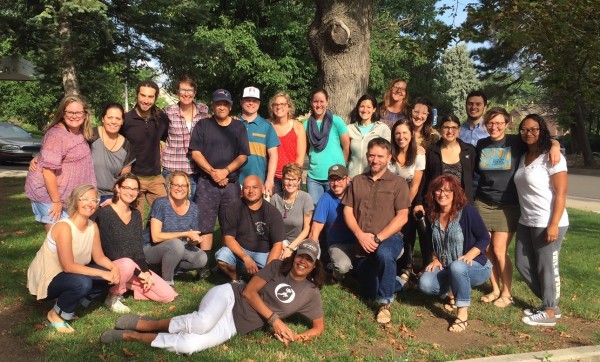 The Odyssey School of Denver takes a unique and innovative approach to childhood learning and development by educating and supporting our K-8 students through extensive collaboration and exploration by:
engaging with one another as we seek knowledge and adventure in support of life-long problem solving skills;

exploring how lessons relate to and play out in the world beyond the classroom; and

demonstrating our learning through public presentations and portfolios.
Odyssey is a model Expeditionary Learning school, taking our students on project-based expeditions that support in-depth study and comprehension across all disciplines:  reading, writing, mathematics and science, as well as the development of core "Habits of a Learner" that transform our students into active stewards of their own learning.  Find out more about what we do and how we do it.
---
Enrollment
Odyssey is chartered by Denver Public Schools. As such, Odyssey is largely publicly funded. We charge tuition only for our full-day kindergarten program.  Learn more about enrolling your child.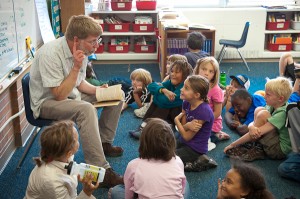 This article is about a school in San Mateo, California. For the school in Moncton, New Brunswick, see École L'Odyssée. For the school in North Bay, Ontario, see École publique l'Odyssée.
Odyssey School is a private middle school in San Mateo, California, a town about 15 miles (24 km) south of San Francisco. Odyssey caters to gifted and talented students in grades 6 through 8.[1] Its five academic core subjects consist of writing, mathematics, science, humanities, and Japanese. Offerings in creative arts include drama, choir, music history, pottery, set design, costume design, and photography. The school also teaches swimming, dance, karate, and stage combat[2] under its movement program.[3]
Odyssey's theater program includes visits to the Oregon Shakespeare Festival in Ashland, Oregon, where students see and study a cross-section of Shakespeare's plays. The school's Japanese program includes hosting Japanese exchange students each autumn,[4] followed by a three-week trip to Japan at the end of eighth grade, in which students stay at temples and Japanese homes.[5]
Odyssey students have won a variety of prizes in outside academic competitions. These include a first place in Notre Dame High School's 2009 Middle Math Contest (out of 190 contestants),[6] and a first place in the 2008 Japanese speech contest of the Japanese Consulate General.[7] Odyssey's programs for helping students cope with stress have attracted regional attention.[8]
Many Odyssey graduates attend college-preparatory schools such as San Francisco University High School, Woodside Priory School, Crystal Springs Uplands School, and Menlo School. Others go on to local public high schools. Odyssey graduates later continue their studies at four-year colleges and universities such as UC-Berkeley, Cornell, Occidental, Reed, and Carnegie Mellon.[9][10]
Odyssey was founded in 1998.[11]
Odyssey's founding Head of School, Stephen K. Smuin, has been a teacher and school administrator for many years. He had been head of the middle school at the Nueva School, a private elementary and middle school in Hillsborough, California.[12] He is the author of three books on writing technique, including "More than Metaphors: Strategies for Teaching Process Writing.".[13] He retired in June 2010.
In July 2010, Daniel Popplewell joined Odyssey as its new Head of School.[14] He had been dean of teaching and learning at Bentley School in Lafayette, California. He was succeeded in July 2013 by Stephen P. Lane, who had been head of Santa Barbara Middle School.
References[edit]
External links[edit]
[1] Odyssey School's Website
[2] Odyssey School's Facebook page