Free PlanPersonal PlanTeam PlanSchool Plan
If you are done with an assignment and no longer want it cluttering your workspace, you can archive the assignment. Archiving the class will still give you access to it's assignment data, but it would sit in your workspace. 
Step 1: From your class select the "Manage" dropdown menu, and click archive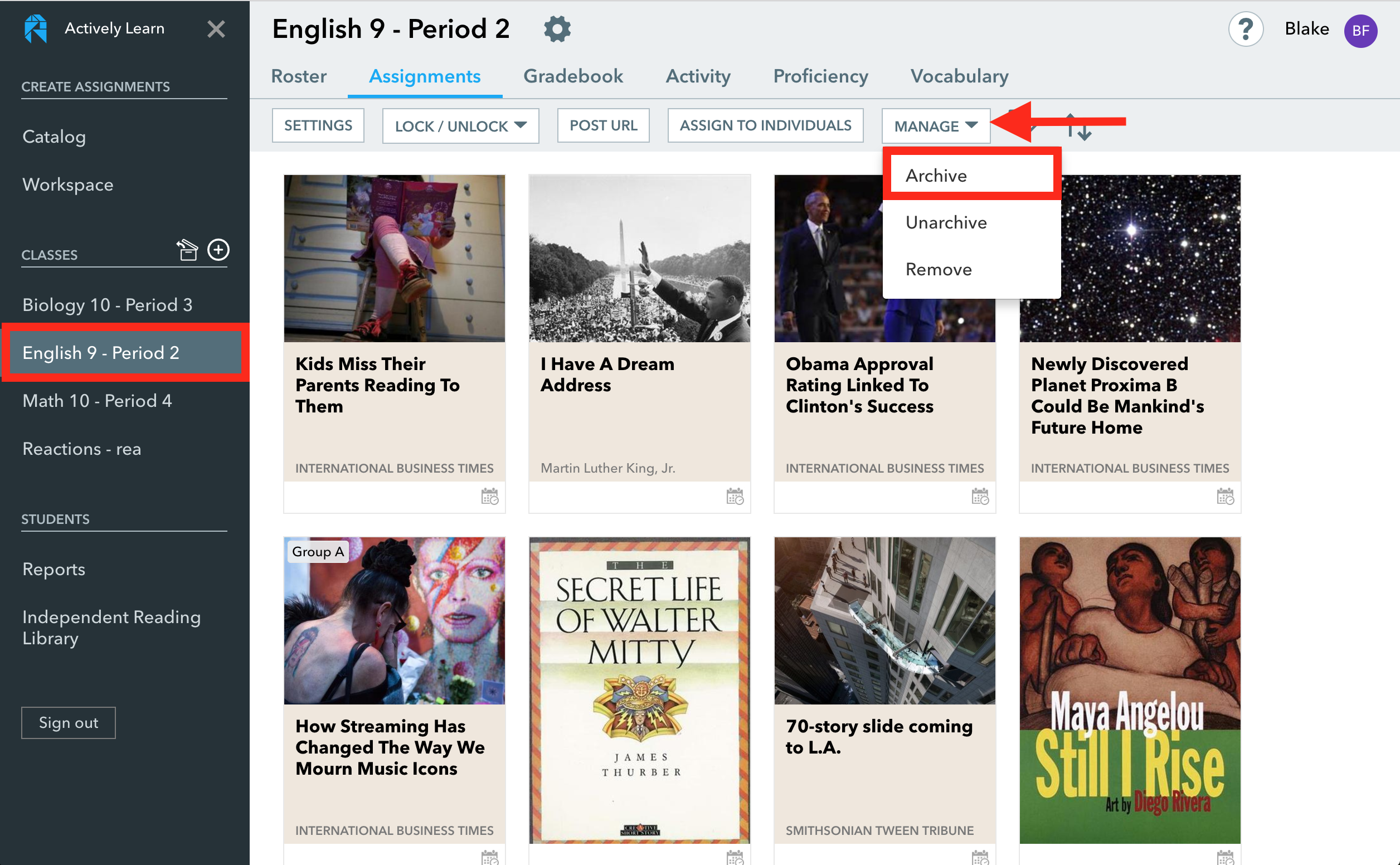 Step 2: Select the assignments you would like to archive, and then click next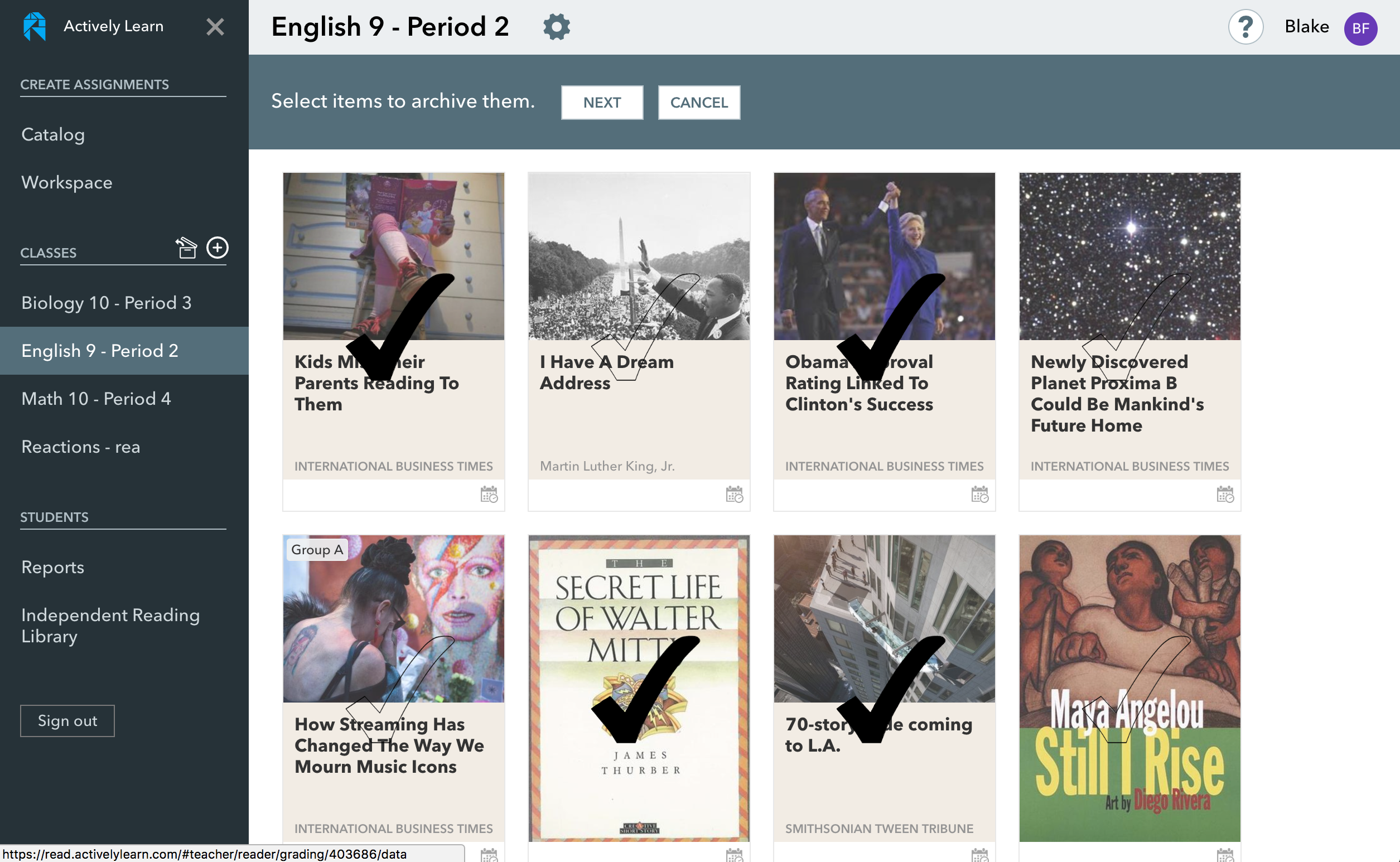 Step 3: The following message will appear in a pop-up. After reading the message, click archive.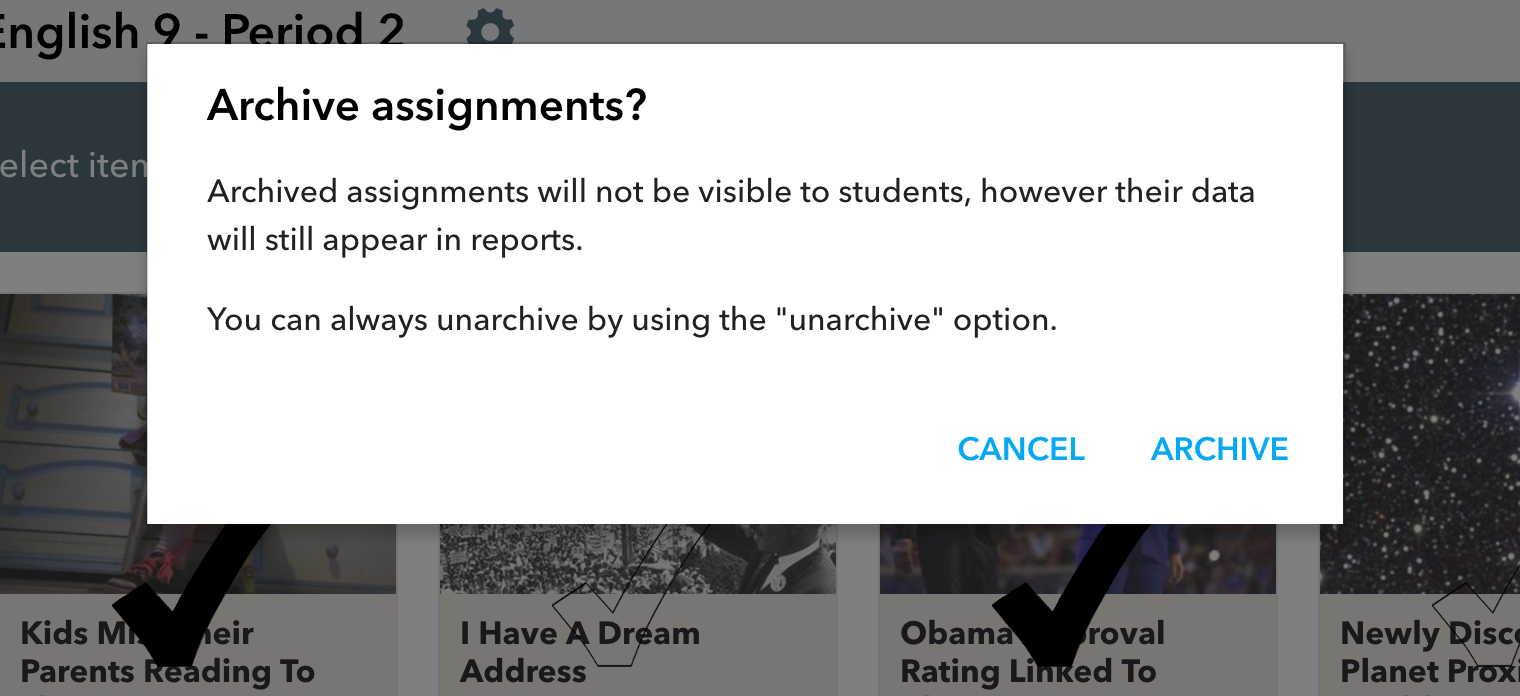 The selected assignments are now hidden from your class. When you select the manage dropdown menu, you will see the number of archived assignments.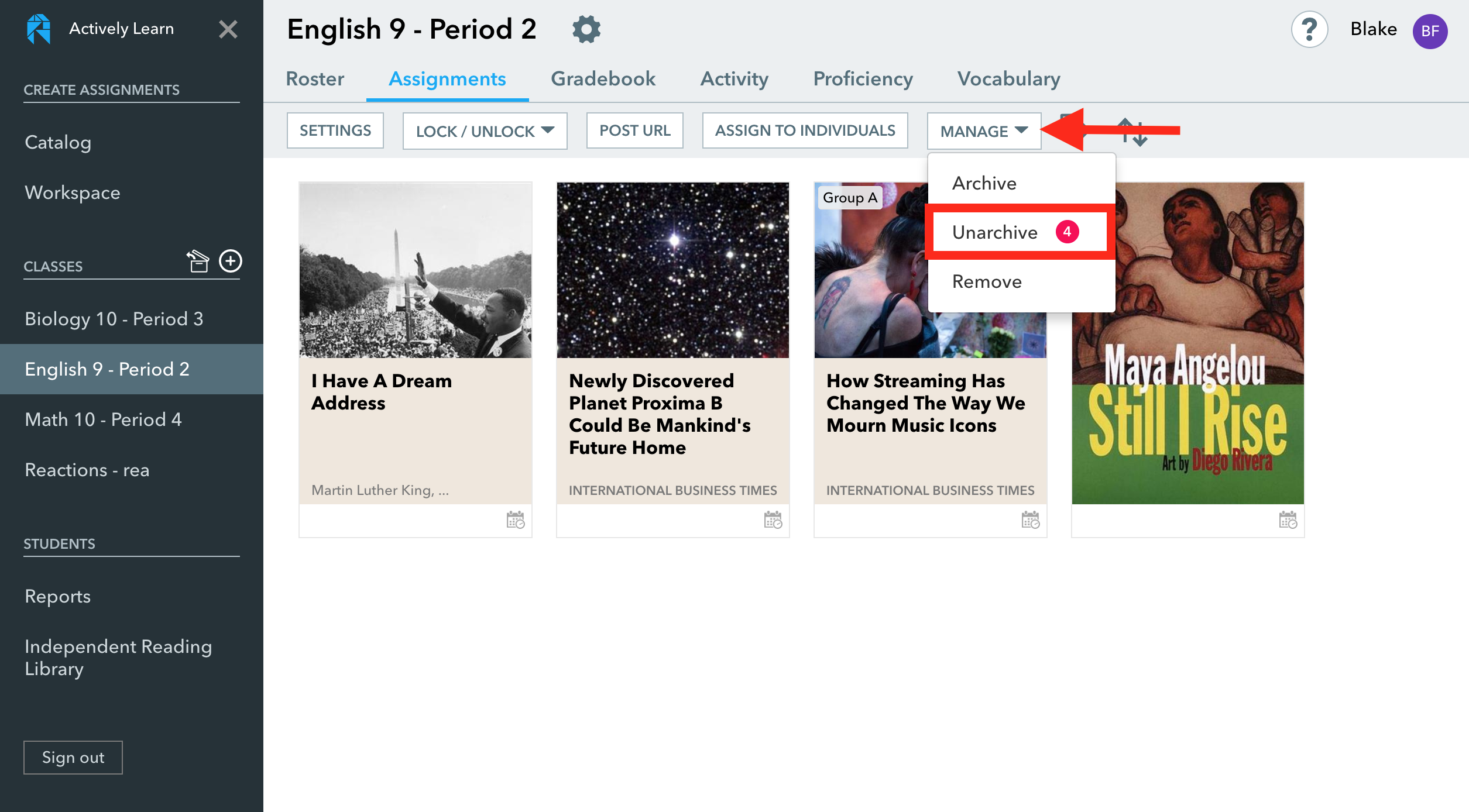 ---
Unarchiving Assignments
Select the "Manage" dropdown menu, and click unarchive. Then select the assignments you would like to bring back, and click unarchive.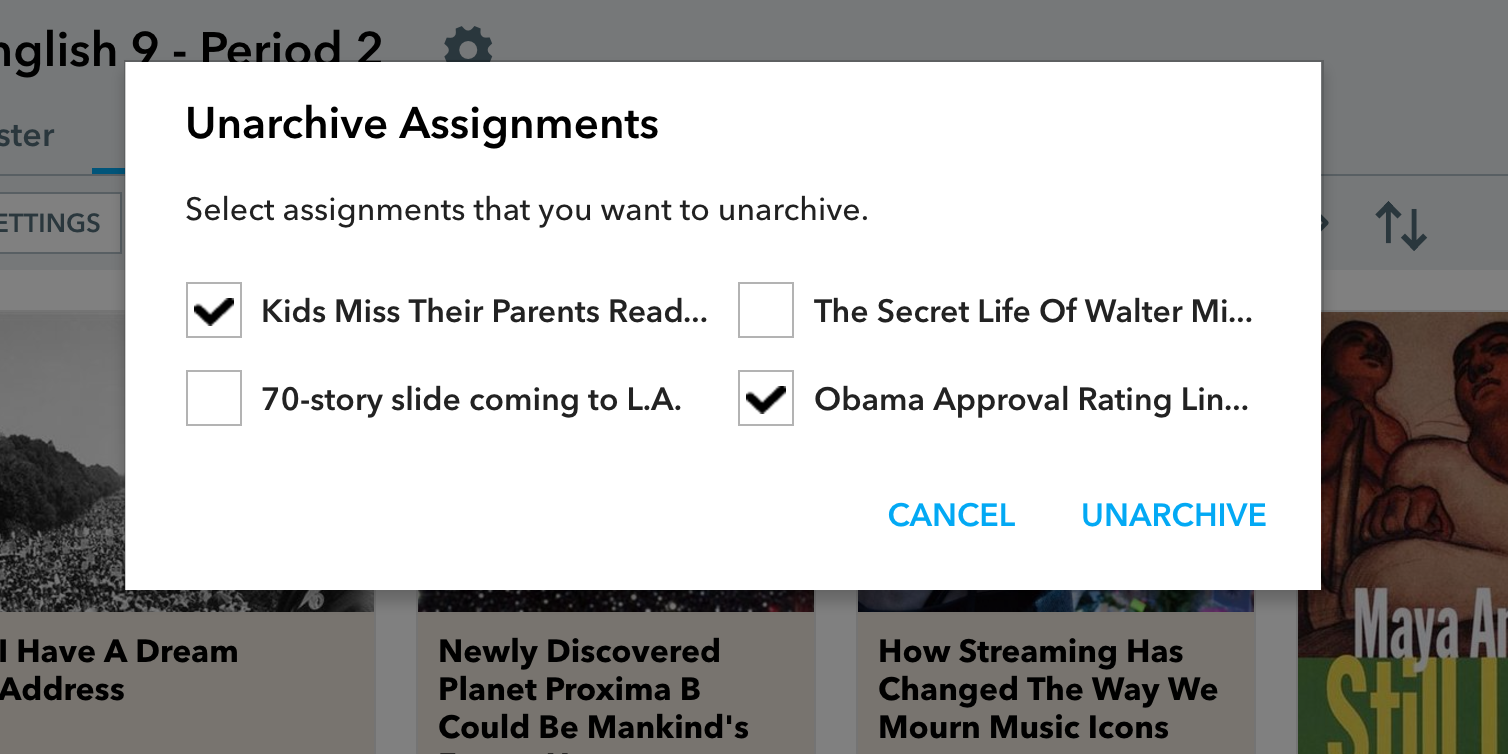 Your assignments should not be visible by you and your students.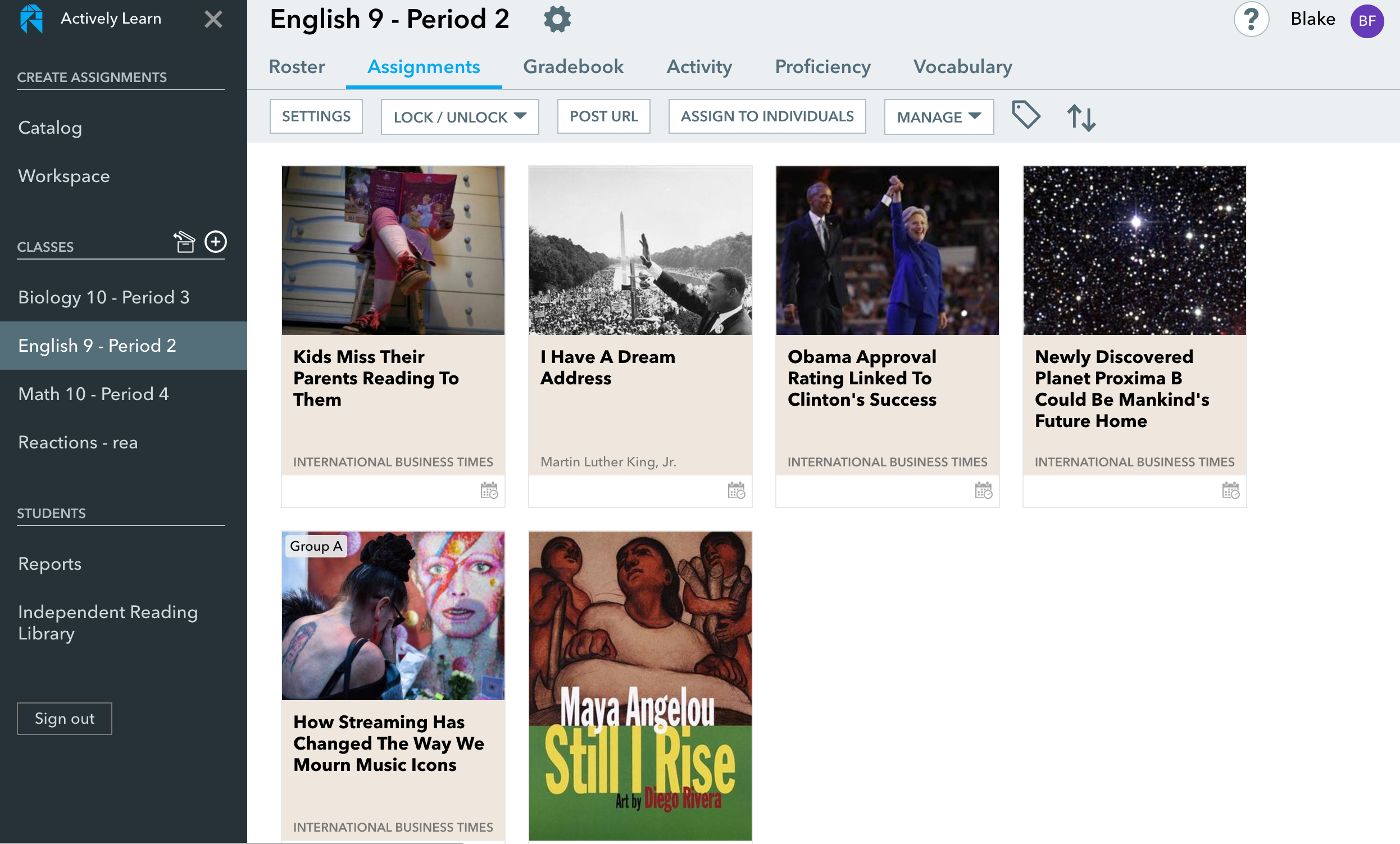 Courses associated with a past grading period will be placed in a Archived area of your Course Listing.
Note: There is a 24 to 30-hour grace period before courses are archived from the end date of a grading period.
To find past courses, follow these steps:
Click  Courses
Click See All on the lower right.
If you have courses with completed grading periods, you'll see an Archived area in your Courses.
Click on the Archived button to view past courses.
Note: Archived courses do not expire. If the grading period has come to an end, you can leave the course Archived. You retain access to course - including the materials, gradebook and members page - when a course is archived.
If you'd like to reactivate this course, and keep the same course material and roster of students for a longer period of time,  extend the life of the course by adding a grading period. If your course is not associated with any grading periods, you do not have to add grading periods to extend the course into a new school year.
To add a new grading period to a course, follow these steps:
Select Gradebook in the left menu of the Course
Select Grade Setupdirectly underneath Gradebook.
Click Edit to the right of Grading Periods & Final Weights.
Enter a name for the new grading period.
Select a start-date and end-date.
Click Save to complete.
For more information about adding grading periods to your course, read this article.

Was this article helpful?3 out of 7 found this helpful
---